Shape:
Streamline shape with a wide tail, makes the board fast but keeps it stable as any other wider board.
Technology:

The Fusion
technology makes the 11'6 a light and stiff board for any person, even for people over 100kg. More than 2 kg lighter than the regular doubble lyer. You will not feel any bending of the board and your feet will always stay safe and dry above the water. Due to its solid construction it can carry two adults without any effort. No banana effect with this inflatable!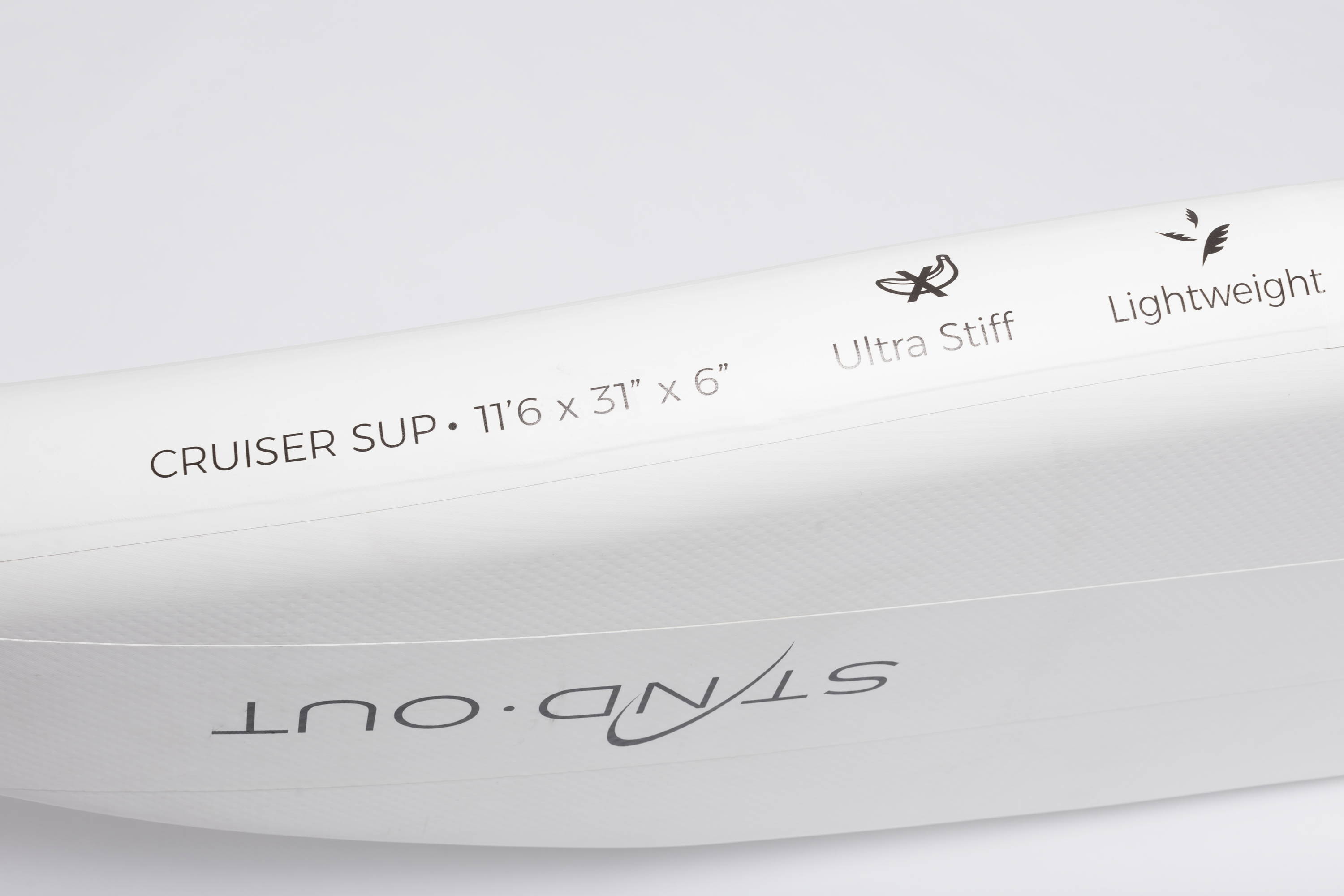 Tail:
A wide tail gives you the security that your board will not let you down when the conditions are not perfect. You can use the high kick pad on the tail for changing direction or for complete 360° turns.
Luggage net:
With our luggage net you can be sure to always carry with you what you need.You can paddle in only your SUP clothes and for everything else, use the bag holder for water bottles, dry bags and all your other essentials.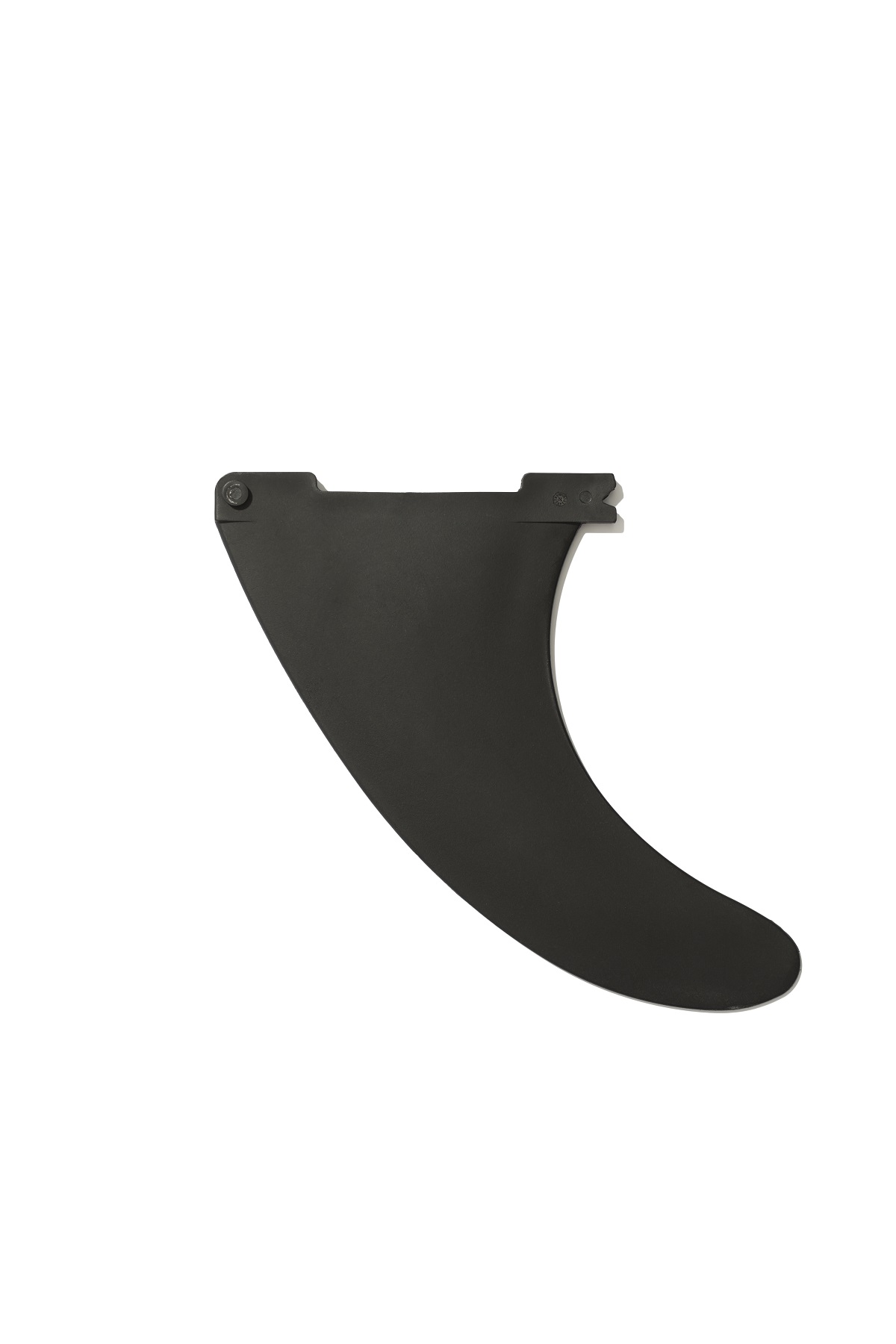 Toolless fin:
No more loose screws, and lost fin parts. The tool-less fin system makes sure you mount your fin in a second and you never lose any essential components.

Shoulder carry strap:

Have your hands free while you carry the board to your paddling spot. The Shoulder carry strap has a wide belt, that sits comfortably on your shoulders while you use your hands for carrying your other paddling gear, so you need only one trip from the car to the beach.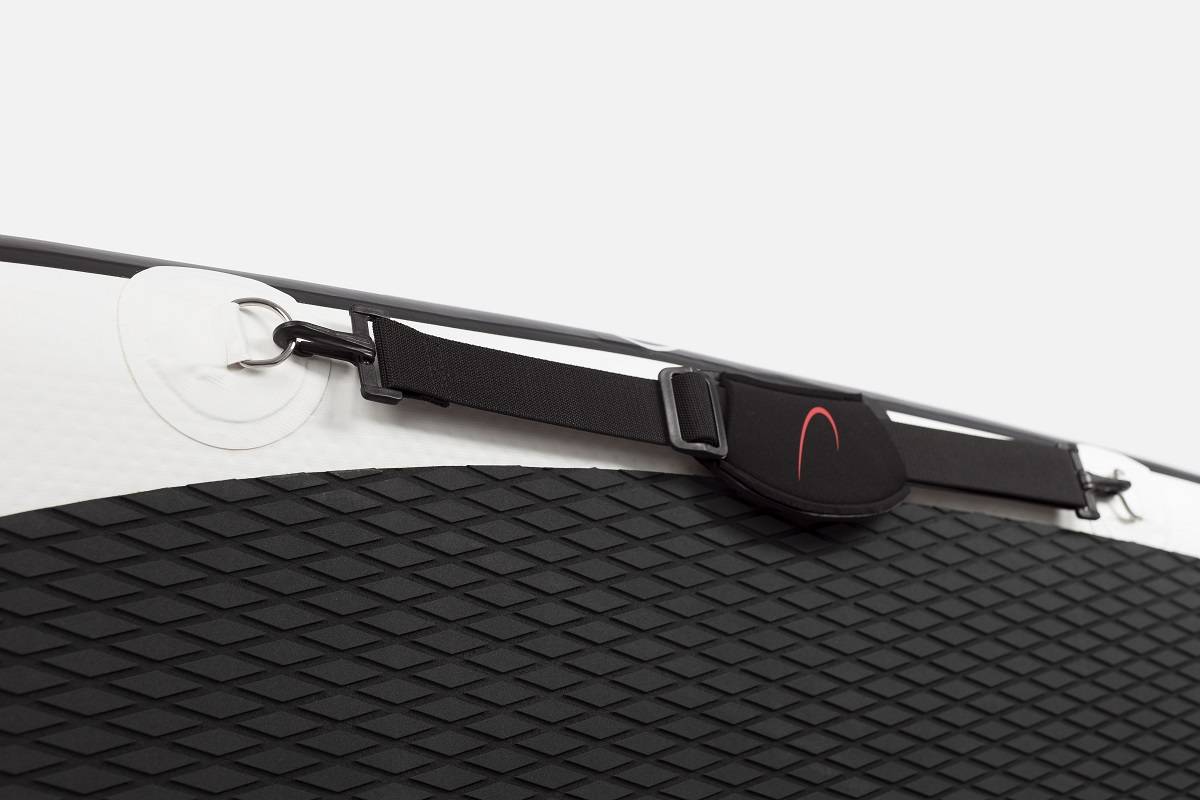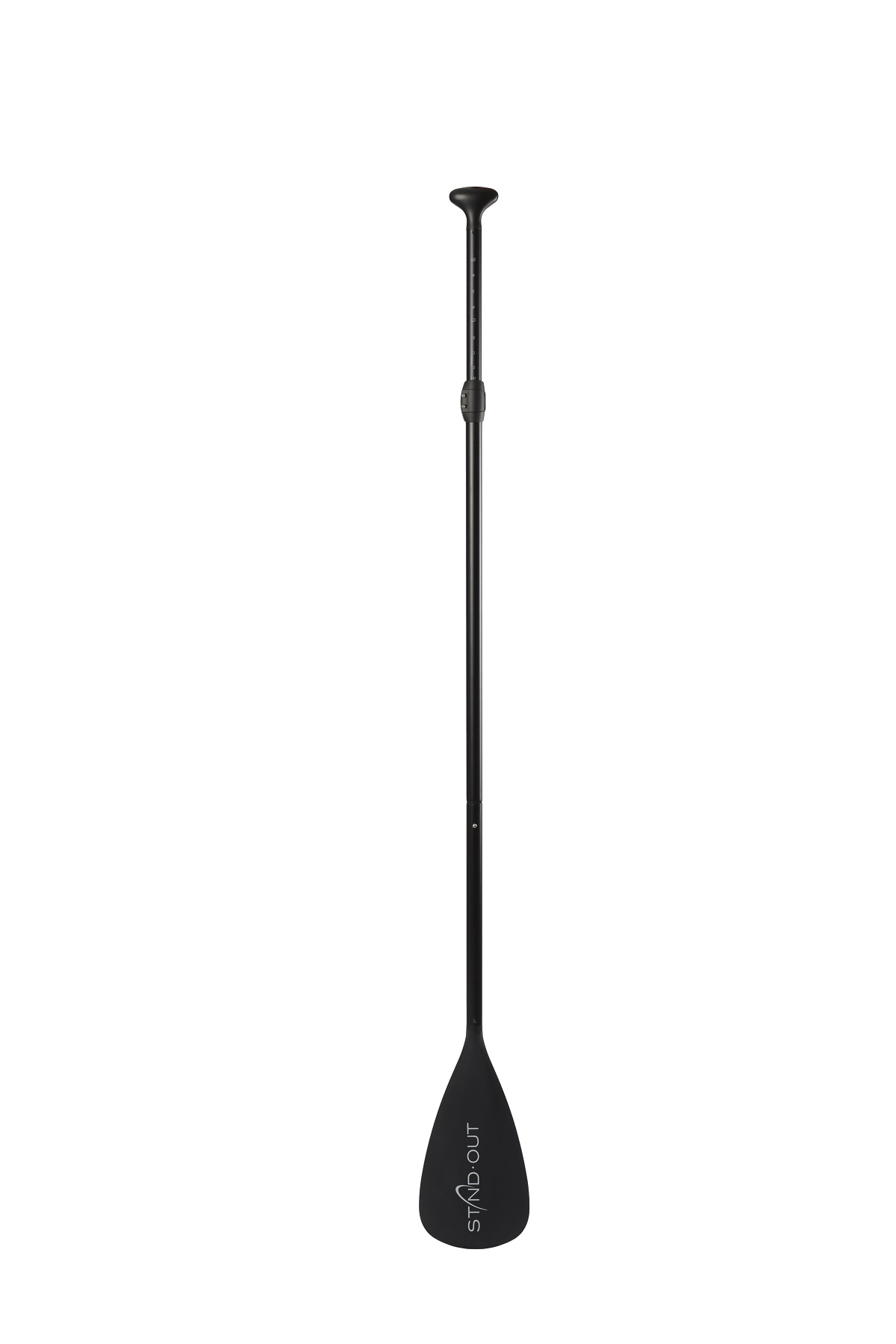 Three piece aluminum paddle:
With your StandOut board, you will also find a 3 piece aluminum paddle so you can start your paddling experience the same day.

Double action pump:

Every StandOut board comes in with a fixed based double action pump, that helps you get on the water with a nice warm-up workout.