Shape:
A long streamline narrow shape makes it the fastest inflatable board in our collection. It makes the perfect choice for people who like a faster board then the usual touring boards, or people who are looking for a reliable training board that they can fit even in the trunk of the smallest city car.
Technology:
A safe a solid double layer construction, makes the 12'6 a secure and stiff board for any person, even for the big guys over 100kg. You will not feel any bending of the board, and your feet will always stay safe and dry above the water.
Tail:
The high kick pad comes very useful for changing direction or to make complete 360° turns, and the wider tail gives the paddler that extra stability that he needs.
Luggage net:
It is true that you can paddle only in your SUP clothes. But if you need anything else, use the bag holder for water bottles, dry bags and all your other essentials.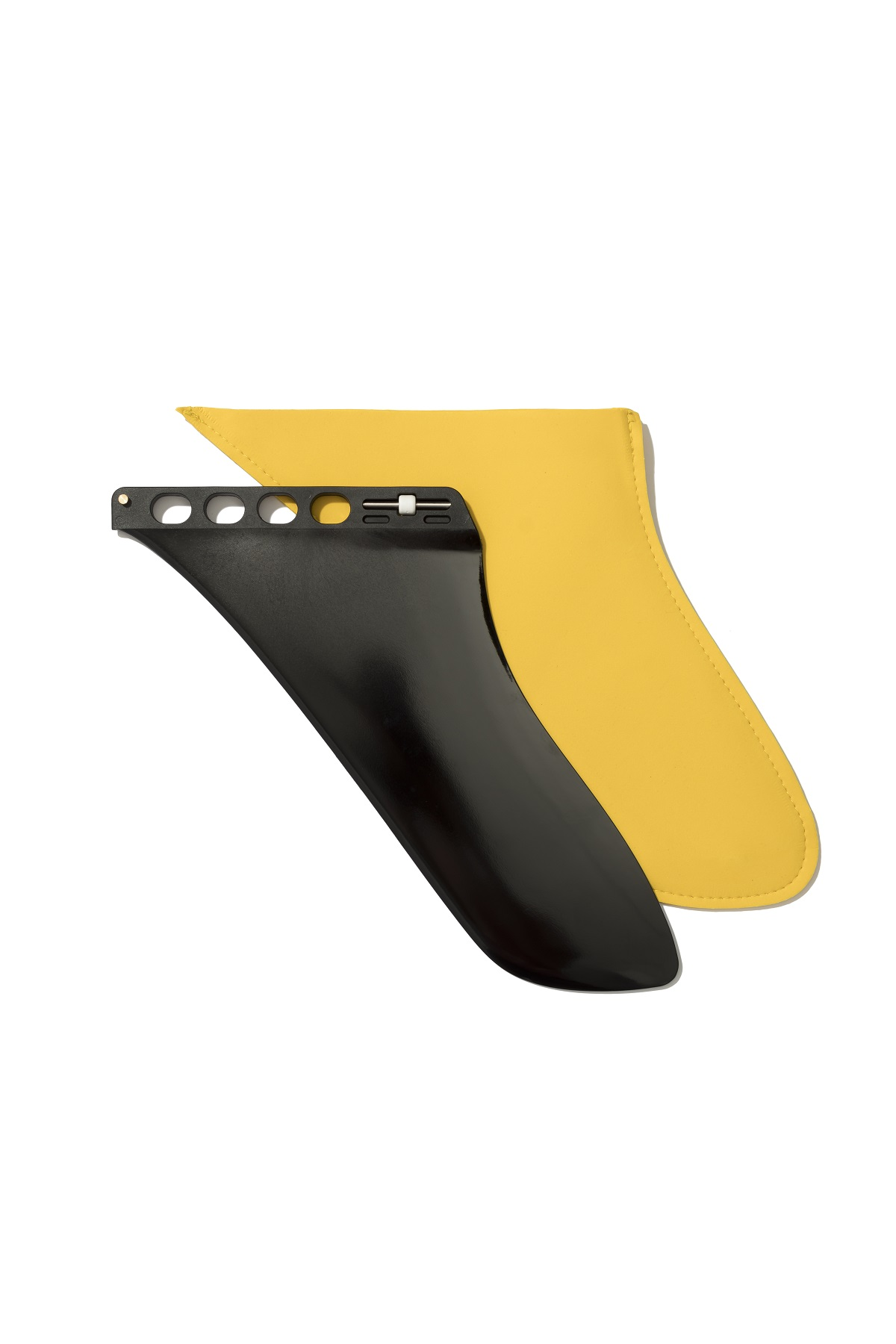 Toolless fin:
No more loose screws, and lost fin parts. The toolless fin system makes sure you mount your fin in a second and you never lose any essential parts.
Shoulder carry strap:

Have your hands free while you carry the board to your paddling spot. The Shoulder carry strap has a wide belt, that sits comfortably on your shoulders while you use your hands for carrying your other paddling gear, so you need only one trip from the car to the beach.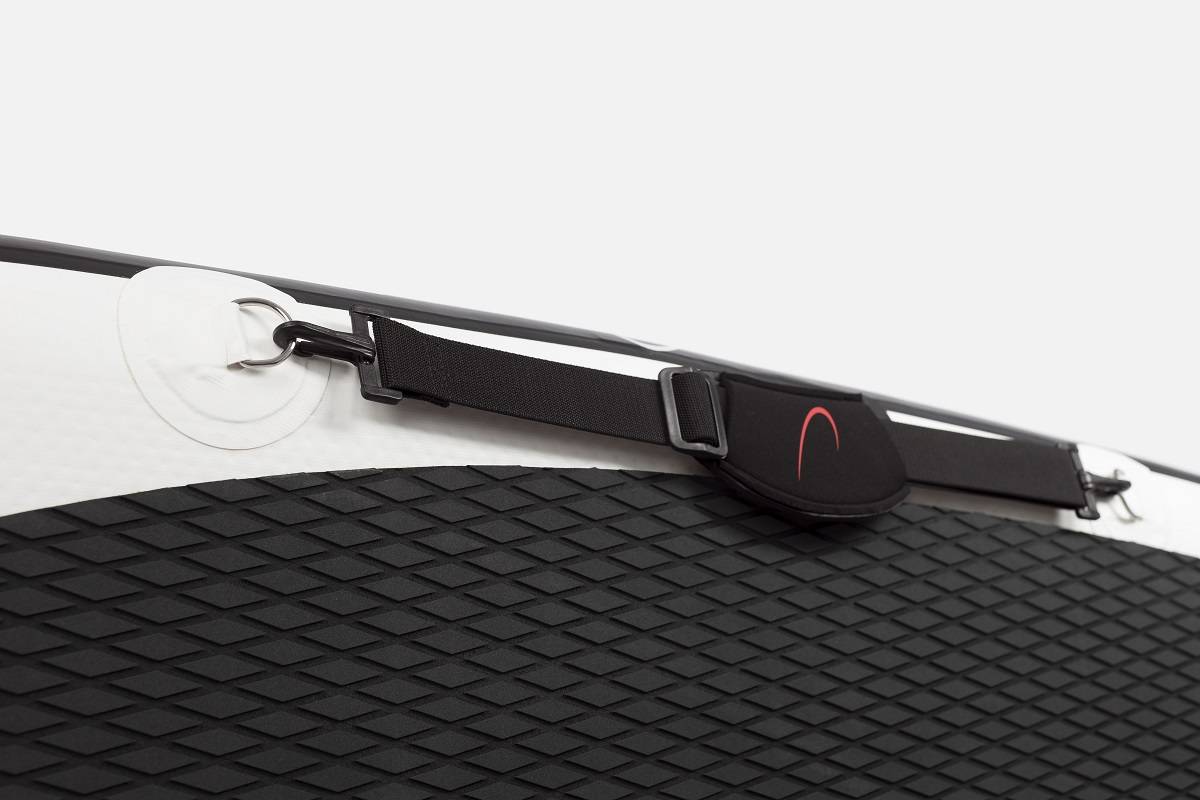 Three piece aluminum paddle:
With your StandOut board, you will also find a 3 piece aluminum paddle so you can start your paddling experience the same day.

Double action pump:

Every StandOut board comes in with a fixed based double action pump, that helps you get on the water with a nice warm-up workout.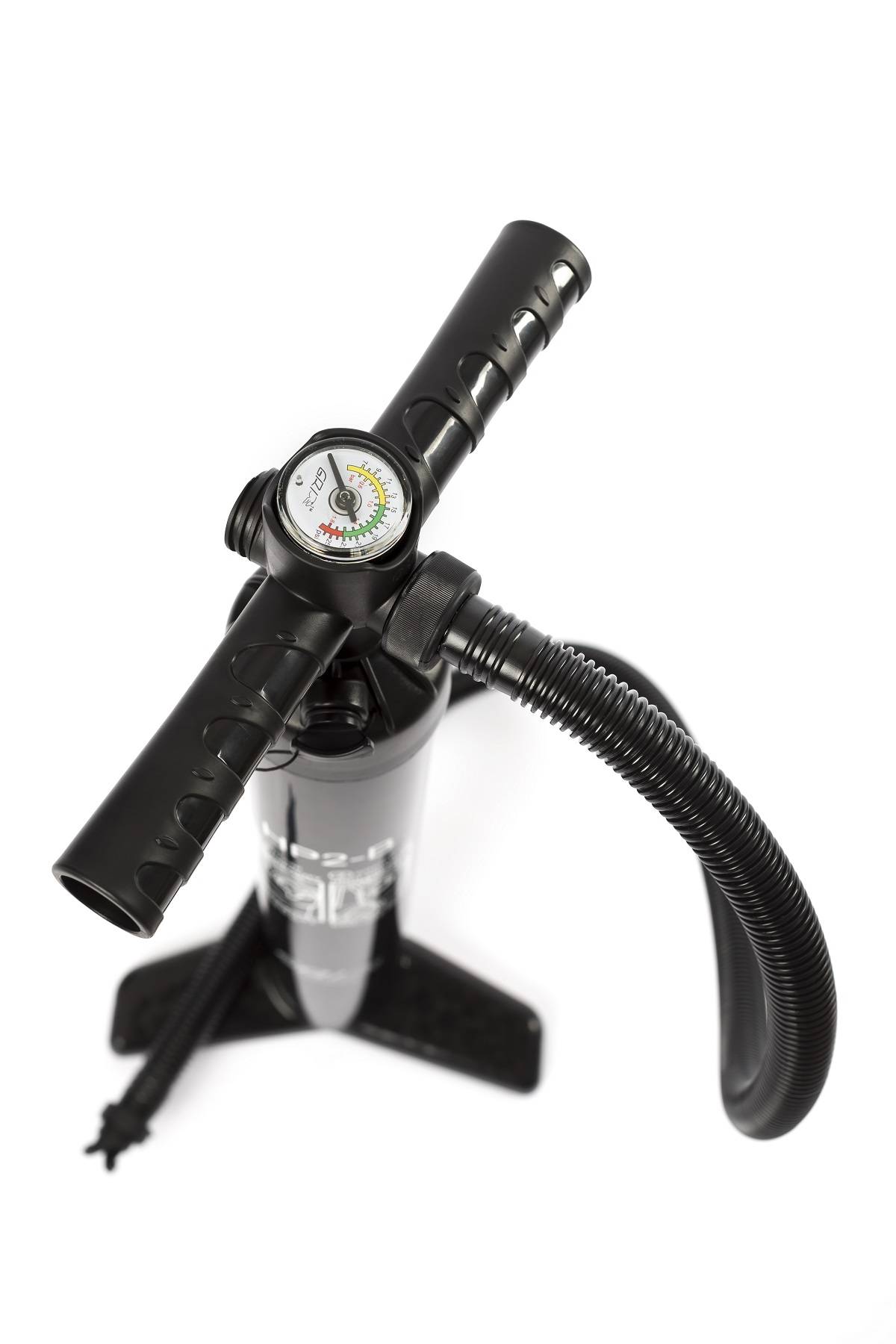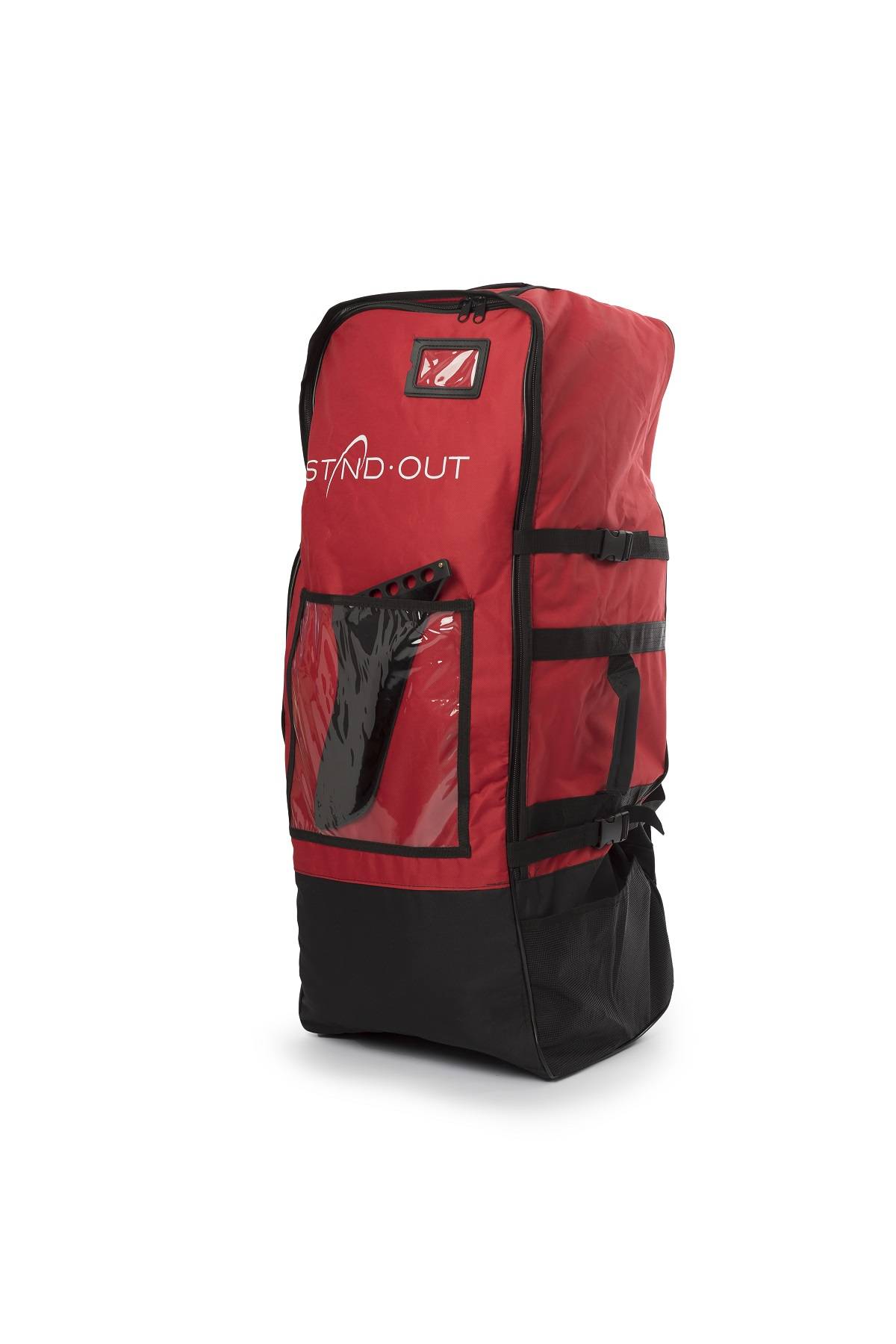 StandOut bag:
Everything comes nicely packed in a simple lean SUP bag, with incorporated wheels to make transport easy.